Endorphina Slots: Play Top Games Powered By Endorphina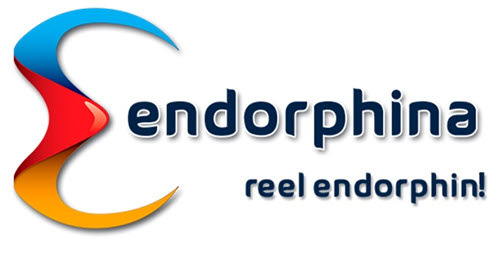 Endorphina was founded in 2010 and has only been in operation for a couple of years, but in that time they have already begun to distinguish themselves from other casino software providers.
This company, situated in Prague, Czech Republic, is known for generating exciting and unique Flash-based slot games that can be found in the greatest online casinos across the world. If you've ever visited an online casino, there's a good chance you've come across an Endorphina game along the way.
Best 5 Endorphina Casinos:
A Brief History Of Endorphina
Endorphina has posted their mission statement on their website, and while it is not in perfect English, the feelings are overwhelmingly positive. "We endeavor to deliver convenient online casino games for the delight and excitement of players all over the world." "At the same time, we must use our significant experience to deliver tangible business results that enable our clients in the industry to generate profits and growth," the statement continues.
Endorphina's characteristics have been recognized with a number of accolades over the years. They were just crowned Best Online Slot Developer 2015, and two of their titles, The Ninja and Satoshi's Secret, took first and second place in the Slot Game of the Year category, respectively. This is a renowned award for a job well done.
You may have run into the Endorphina team at the Summit of iGaming at ICE Totally Gaming if you frequent the iGaming scene. If not, trust us when we say that these gals and guys know what they are talking about!
Their Games
The Endorphina slots collection is slowly developing and becoming more extensively used in online casinos throughout the world, with more than 30 unique titles in its catalog. You will notice that these games follow industry trends, with mystical themes and ancient civilisations collaborating with sports, superheroes, and classic fruit machines to provide the most diverse variety of slots available. Endorphina is available on desktop computers, tablets, and mobile devices, so you can enjoy it no matter where you are (or what you are doing).
At the time of writing, Endorphina's suite of games is made up solely of video slots, with variations from five to fifty paylines available. Each one has five reels and a slew of strange and fantastic extra bonuses to get your adrenaline pumping. It is unclear whether the creators intend to branch out into new casino genres or are content to stick to their slots formula, but one thing is certain: if it ain't busted, do not fix it.
Take, for example, The Ninja, one of Endorphina's brightest stars. This is not only an award-winning game, but it will also bring hours of fun and possibly a lot of awards. It has their characteristic animated flourishes and is built on a humorous premise that will appeal to a wide range of players.
And then there is Blast! Boom! Bang!, a cartoon superhero adventure that will have you on the edge of your seat? The graphics are excellent once again, with the vintage cartoon aesthetic harkening back to a golden age of entertainment.
With Endorphina, you get the complete package; this is not a case of style above substance.
The audio department is well-served, with each soundtrack customized to the title's distinct theme. The intuitive controls, on the other hand, allow players to quickly grasp the game's mechanics. You can play in full screen mode in your browser or change the size if you want to see some of the background alternatives. With a variety of graphic and sound settings to enable them to create the right playing experience for them, the autoplay setting can help gamers who prefer tackling more than one game at a time keep on top of things.
Many software developers in this field may be accused of being excessively loyal to their customers,
For example, while creating games with a low RTP and few prizes for players. Endorphina has successfully straddled the client-player divide, and its games truly have something for everyone. High rollers and utter novices alike will have a great time learning how to use their titles.
As you have every right to expect, Endorphina's algorithms are rigorously tested for fairness and consistency, so players can be very confident that their time and money is not being wasted in a casino that is simply taking them for a ride. Their titles are selected by a random number generator that has been tested and validated for dependability and integrity by iTech Labs.
What Are Endorphina's Unique Qualities?
When cutting-edge technologies are combined with a desire to produce the finest possible gaming experiences, magic is almost always the result. And this is where Endorphina really shines: they build magnificent games with excellent visuals and fun features that keep players engaged while they experience the thrills and spills of online slot gambling.
The Endorphina team is made up of a variety of seasoned professionals with a passion for game creation, development, and support. This is shown not just in the high quality of their games, but also in the unique design and feel of their slot titles: these are recognizable games that are yet innovative and interesting at the same time. Their games are jam-packed with bonuses and special features, and each of these adds to the uniqueness of each title, rather than using the same template for every title.
So, ask yourself these: do you consider yourself a slot player that enjoys the better things in life? Do you like it when your beautiful appearance and charisma come together in one package? Do you appreciate getting more bang for your buck? All of these things can be yours if you choose to play an Endorphina slot game. So, what do you have to lose?