Cubee Slot Review – Online RTG Slots with 50 Free Spins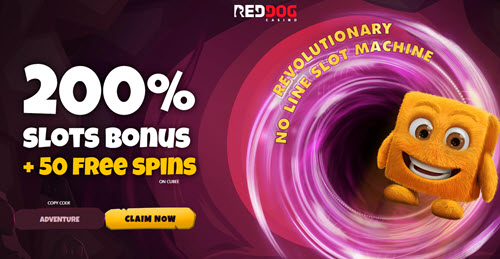 Cubee Slot Game Details
Software provider: Realtime Gaming
Volatility: High
Type of casino game: Slots
Paylines: 1
Coin value: 1
Maximum bet: 10
Maximum payout: 50,000x bet
Wild: Yes
Scatter: Yes
Free spins: Yes
Multiplier: Yes
Do you want to play an amazing online slot game? This review of Cubee Slot game by Realtime Gaming contains all the information you need to know about the game.
In this different online slot devoid of classic paylines and reels, venture on an exhilarating back in time voyage and assist RTG's compelling character in defeating adversaries. This time, Realtime Gaming has created an unforgettable slot that makes no reference to the online slots we are accustomed to seeing at casinos.
Your quest is to assist Cubee in rescuing the Neolithic Era, the Pirate Era, as well as the Viking Era from the villainous Rocco as well as his cronies and ensuring that he comfortably comes back to his cherished Cubeeland. Cubee will be awarding lavish free spins as well as multipliers to show his love.
Cubee Playing Instructions
RTG has made available a similarly unconventional portfolio of icons to complement the strange game configuration. Instead of populating reel locations, multiple weapons, opponents, and power balls hover against a background crafted in line with the existing time period. Axes, gunships, crossbows, enemies in various colors and shapes, as well as clear power balls each have distinct functions.
Spike, Lucifer, Casper, as well as Bones distribute monetary incentives, munitions are also used to weaken Rocco, and power balls are used to boost Cubee's power. It then functions as Wilds too, and each qualifies as a former enemy. Depending mostly on the age, you'll either see turrets or crossbows for use as Scatters. Throughout the game, the central characters stand on opposite sides of the playing area, with yellow, cube-shaped Cubee trying to make the most of icons that appear through the back in time portal.
Cubee must travel back in time, beginning in the Neolithic Period and progressing to the Pirate Age and eventually the Viking Era  He must defeat his arch-enemy Rocco in order to climb from one to the next. Various adversaries who arrive through the time gateway will only be defeated when they are weaker or comparable in power. Cubee's standard strength level is one for each session, and it increases by one with each power ball that emerges from the portal.
When you press the Spin dial, the portal ejects a number of specific floating symbols – adversaries, weapons, as well as power balls. Cubee will lick his upper lip for each opponent that wound up in his mouth, and then he will grow stronger for each power ball devoured. A reward is given for defeating at least three foes, but once Rocco has already been conquered, Cubee can advance towards the next age.
It's worth noting that your advancement is proportional to the quantity you wager per spin, and each wager will have its own advancement saved. If you modify your bet after the game has begun, your existing free spins as well as multipliers will also be stored, and the meter will be updated to reflect the new wager amount.
The best game-playing advice
Each cannon inside the Piracy Era will grant you extra free games.
The use of a crossbow during the Viking Age enhances the multiplier.
When you approach Cubeeland, users will be able to use free games as well as multipliers.
More Features
The gauge in the top left corner shows the current number of free spins and bet multipliers. Each cannon that shows up during the Age of Piracy affects the rate of free games, so each crossbow that emerges from the Viking Age portal increases the multiplier. You'll be able to use them once Cubee arrives at his home, Cubeeland.
Accumulated spins are played with acquired multipliers only at wager value used throughout the game's three stages. Since Rocco is still unable to gain entry into Cubeeland, no armaments will show up while you spin for free, increasing the software's potential win.
Payments
Payouts are given for the concurrent presence of three, four, five, six, seven, or eight opponents. Prizes begin at 0.5x the wager and can reach as high as 40x your bet. Opponents with a higher strength level than Cubee would not make a contribution to the payment. Green Casper is the weakest of the bunch, and he can be conquered even if Cubee has a rating of one. To defeat Yellow Spike, the hero must aim to consume one power ball, two balls to defeat Blue Lucifer, and up to three balls to defeat Red Bones.
Pros
Set-up and gameplay are one-of-a-kind.
A number of levels
High likelihood of success
Cons
Final Words
Cubee is indeed a refreshing change of pace kudos to its one-of-a-kind layout and game features that is unlike any other slot game we've seen yet. It looks like an arcade game, but there's a pleasant slight Irish beat playing as you spin the non-existent reels.
You'll be actually cheering for the little box main character as each victory helps to bring you pretty close to free spins with multipliers as well as an icon selection that's been tweaked to boost your odds of winning more high-value wins. We can't wait for Cubee to show up at RTG casino sites and invite us to join him on his enjoyable mission.
RTG Slots