Butterfly Staxx Slot – Best NetEnt Slots
Butterfly Staxx Slot is a video slot made up of five reels, four rows and forty fixed paylines with a minimum bet of $0.40 and maximum bet of $400 per spin. It also contain butterflies wilds and scatters with a RTP of 96.8%.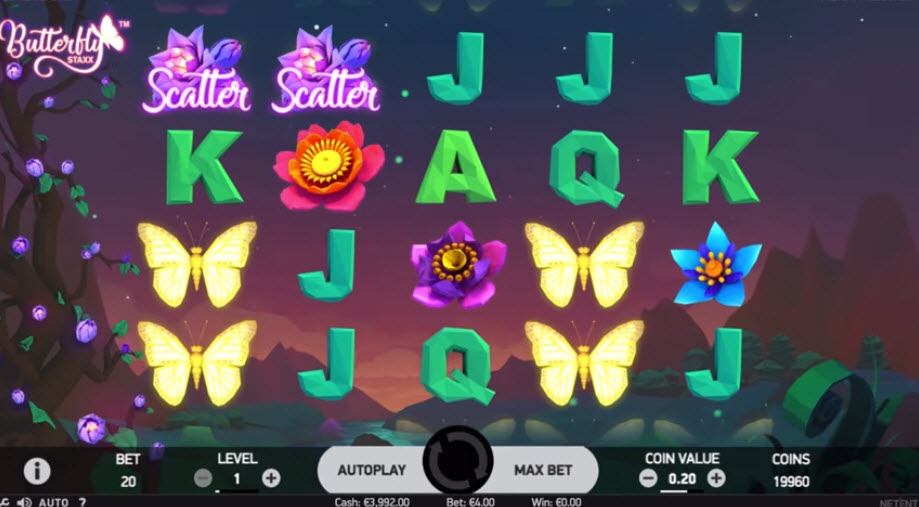 Butterfly Staxx Slot
Butterfly Staxx Slot is made up of flowers and butterflies that float and if seem to find this description interesting then there is no way to play on this slot. Among the most beautiful animals on earth, one of them is butterfly that grow through a development from caterpillar to become such a beauty. The slot contain five reels, four rows and forty stagnant paylines. It also consists of butterfly wilds and scatters, which will help players enjoy their time and a RTP of 96.8%.
Graphics and sound
This slot like any other slots produce by one of the leading casino developers meet the expectations of being a game of high quality. There is no way you will play the game that you will not like the quality themes, awesome animations, music and the serene gaming environment. Every icons on this slot are colored with butterflies flying all over and the background that is fantastic. As a lover of butterflies and nature, you cannot afford to miss this amazing slot that have lots of spins for free and things to win.
Staking Regulations
The minimum betting a player can made on this sot is 0.40 dollars whereas the maximum betting for a spin is four hundred dollars therefore all categories of players can participate in the game. In case you are having doubts about how much you will be paid for every winnings, you can check it out on the paytable. By multiplying the value of coins together, the amount of coins you win will give you the payline denomination. In addition, players can win a lot more when line of bets that are not meeting are sum together to add to their winnings.
Playing the Game
Like all other slots that have been created before, players win by bringing together icons that are similar to one another. A, K, Q, plus J are the icons with that has low values whereas butterflies, and different colored flowers are the icons with the high values. In addition, players will be able to play the free spin session when initiated by possessing stacked butterflies. With this session, players will be able to amass some winnings same as when players triggers the butterfly spins session. In addition, there is an auto play feature, which enables players to set the reels to spin until they want it to stop.
Re-spins
After the respin session have been triggered by the stacked butterflies, which will cover the whole screen. The butterflies will then migrate to the left hand side of the screen and that will continue happening once you continue spinning until there is no more butterflies landed. Then evaluation will be done and then payment will be made.
Free Spins
On this slot, the scatter is the one responsible for the free spin. Once you land the scatter that is represented by flowers with purple colors and scatter written on it. It is also refer to as butterfly spin session and based on the scatter that appear, players can have five to seven free spins. In addition, if cocoons showcase on the reels, the active ones will become butterflies thereby extending the session. The wild icon is denoted by a flower of different colors with the wild written on it. The wild can replace all other icons on the reels except the scatter and help to increase the winnings of the players.
Our Opinion
As stated earlier, every caliber of players can try out this slot no matter the amount they are staking. Players can also be assured of the amount of wins they are going to go away with including the ones amassed during the free spins session, respin and when using wilds. If you are a lover of nature and butterflies, then wait no more and try out this amazing game.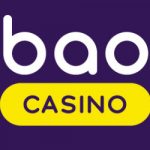 Bao Casino Review Sign-up Commissions: An amount worth €300, including a hundred Bonus Spins Merit Shortcomings Bao Casino subscribers will enjoy the whole transaction approaches & use of conventional &…